The Poetics of Idli-Making
A timeline of fascination and frustrations with the many tools that deliver a breakfast favourite to the table
Words and illustrations: Sanjana Acharya
Growing up in a South Indian household, Idli was a regular member of our breakfast table. In these series of illustrations, I seek to pay homage to the technology and equipment that goes into making this daily household delicacy.
My grandma, whom I call Ajji, insists on starting off with hand-pounding spices— it's the ONLY way to make the perfect sambhar that no hotel or store-bought masala has ever been able to replicate. The regular thumping of pestle on mortar, forms the rhythm that underlines the song of breakfast wafting out of the kitchen. The handle of the pestle, though made of sturdy and unchanging stone, fits perfectly into my hand like it was made for my own.
Fluffy white shreds of coconut fall as a heap on a mat spread out on the floor, as Ajji prepares to make chutney. The scraping sounds add a second layer to the song. I attempt to help her and fail miserably, terribly out of tune. She tsk-tsks at my lack of technique, and asks me to stick to my mother's favourite mode of chutney-making: the mixie. I look at the coconut-scraper, nestled firmly on Ajji's lap. I am drawn toward its head—tilted upwards in optimistic reassurance—as it allows every last inch of coconut flesh to be extracted and turned into fluffy white snow. I comfort myself that perhaps one day I can master the device half as well as Ajji has.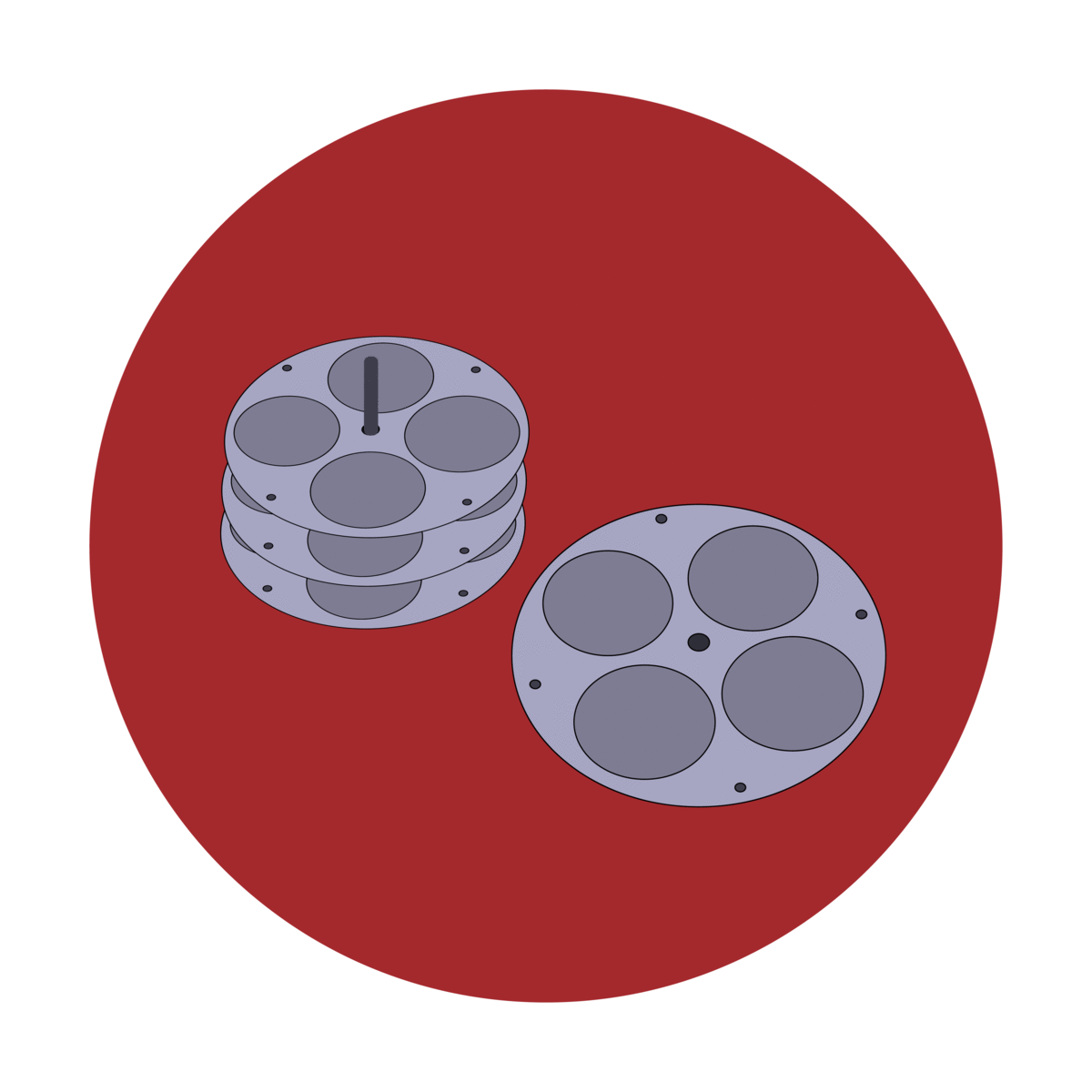 The cooker sounds its whistle for the second time. I sense that the end of the song is near and begin to promptly set the table, impatiently waiting for the idlis to be ready. They arrive in the pressure-cooker's multi-story steel container, neatly nestled in indents of their own, four a floor. Each indent is positioned perfectly so that one idli can rise to its full potential without obstructing its fellow residents above and below. The tiny perforations on the rim of every storey let the water from the bottom of the pressure cooker rise up to perfectly cook each idli on every floor. They all seem to live in beautiful harmony inside the confines of the pressure cooker. I scoop out these perfect idlis in unashamed hurry and line my plate with perhaps one too many.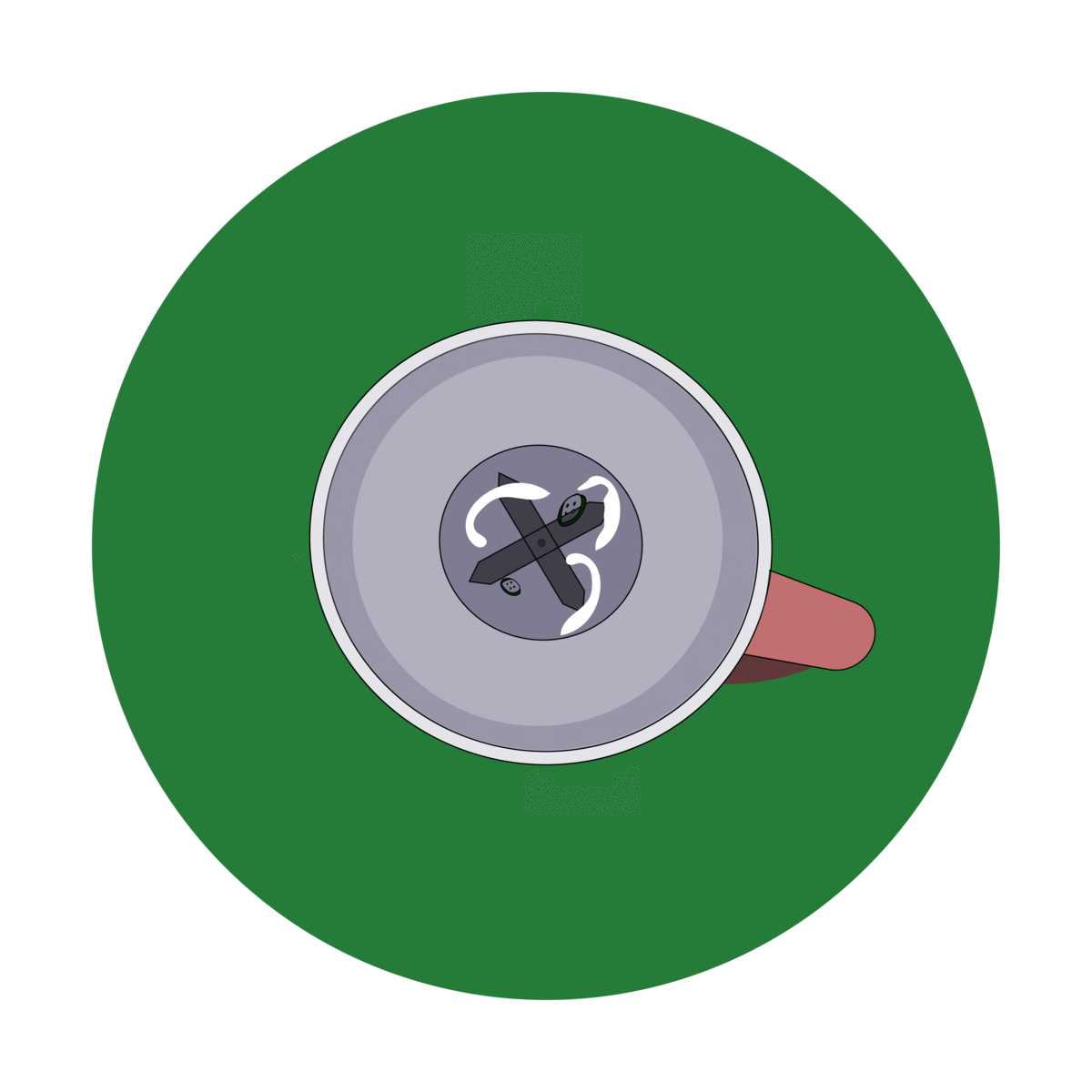 Amma whizzes up coconut, green chillies, coriander and magic to instantly whip up the tastiest (or rather second tastiest, after Ajji's—sorry ma!) chutney in the world. I watch as she scoops the chutney out into a bowl. But no matter how hard she tries, there are still bits of chutney hiding away under the blades of the mixie. I am annoyed at instrument and its chutney-trapping cross-blades. As if its deafening whizzes—masking every other sound in the song of the kitchen every now and then—wasn't annoying enough. I can see why Ajji likes the coconut scraper more. I console myself by thinking of how much more convenient and yet tasty the mixie's chutney is. I put on a generous dollop of chutney on my plate, which is already lined with steaming, fluffy white idlis.
Sambhar made with Ajji's sambhar powder (and strict recipe) also makes its appearance on the table and the meal is ready—or rather, gobbled up and done. And thus finishes the daily poetics of a plate of Idli-Sambhar-Chutney. The song of the kitchen then takes a brief interlude.